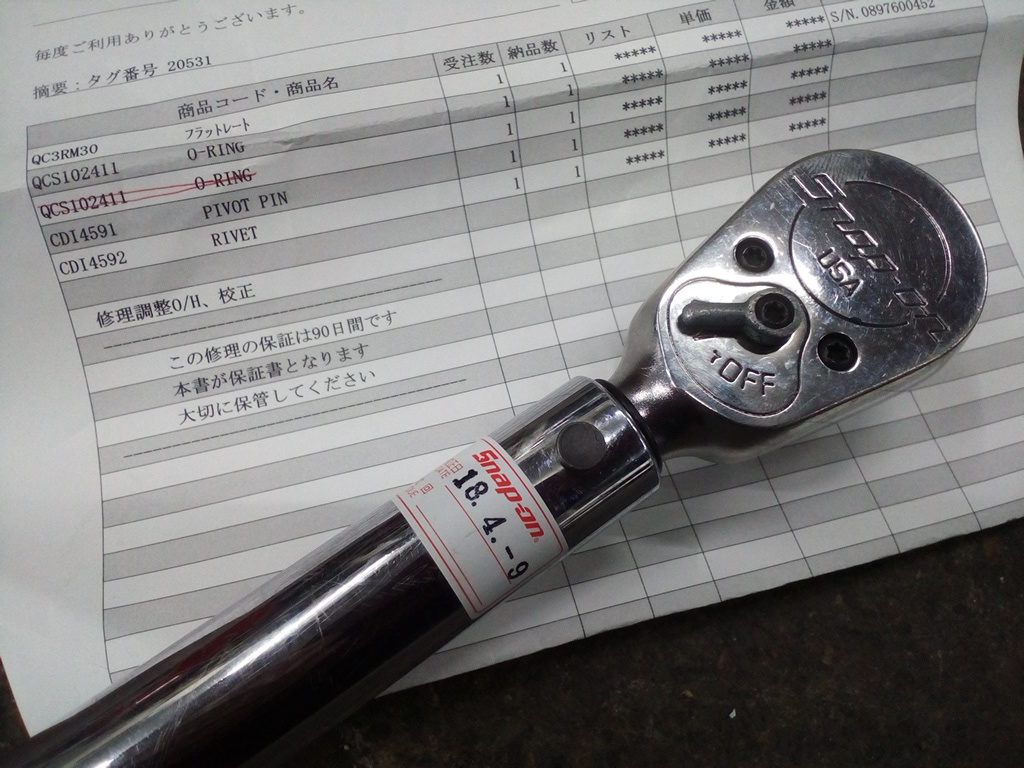 Ten years have passed since the use of the favorite snap-on torque wrench QC3RM30 (latest part number: QD3RM30).
Torque wrench of 1/2 inch insertion angle is mainly used for wheel nut fastening, for example, such as hablock nut, the specified torque of more than 200Nm is gradually increasing even in small vehicles.
A 24-inch long torque wrench can measure up to 350 Nm, and can also be used to fasten wheel nuts around 100 Nm, but it is rather unsuitable for applications that require speed, such as when changing tires in summer and winter.
The snap-on catalog at the time of 10 years ago contains a wide range of 19-inch 6-30kgm measurements of the old unit system (metrics) that are not sold in Japan, and it was obtained by non-regular route that it can support regular overhaul.
Apart from offices operated by official management systems such as ISO9001, how are torque wrenches at other automobile maintenance plants managed?
It looks like a ratchet wrench, but the torque wrench is a great measuring instrument.
At Snap-on Japan, we do proofreading (including overhaul) at a very reasonable price, so we would like to use it regularly to confirm the quality of our work.