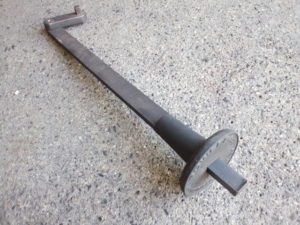 The largest tightening torque for automobile maintenance is probably the crank pulley bolt.
It is often a relatively long bolt is used, tightening at the time of the new car that I think that is working with automatic tools, the under the bolt neck seems to be biting in the torsion bar, In the past, toyota's JZ engine had a hard time changing the timing belt.
Most of the work spaces around the crank pulley sit tight, so it's nice to have a thin and powerful air impact, but air tools that are large for less frequent work will be costly and expensive.
This hand impact wrench is made of the same principle as the hammer and anvil in such an air impact, and a very compact hand tool.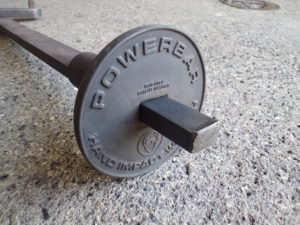 If you hit the hammering point protected with thick rubber several times with a hammer of about five pounds so that you don't accidentally get injured, the 300Nm designated bolt will also loosen relatively easily.
It is also nice that there is only one-two square of the tip and there is a consumable parts supply.