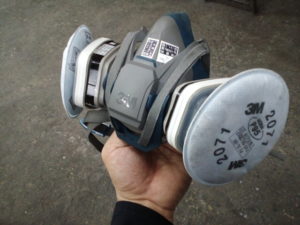 Continued in the previous article "For the prevention of accumulated lung disease poor in consciousness (dust-proof mask surface 3M 6500QL)".
The solvent of the paint used in the coating work, such as toluene and xylene, harmful components to the human body is contained many.
In the case of automobile painting mainly because of the injection method by spray gun, a large amount of mist is generated during work, in the absence of protective equipment would suck a high concentration of harmful substances with breathing.
The 3M organic gas "absorption can" is a very good adsorbent, so that you don't feel the thinner smell at all when you wear it.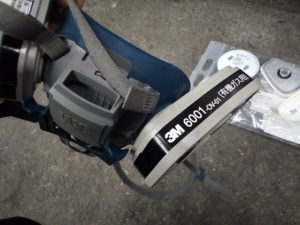 And, pre-filter is indispensable because the paint mist contains a lot of resin.If there is no anti-corrosion function, the surface of the absorbent can will cause a noticeable clogging.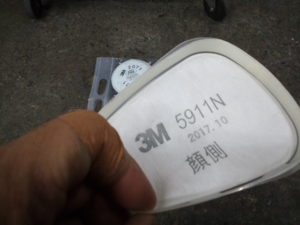 However, the pre-filter 5911N 3M is prepared in a set, for example, may experience that can not collect fine dust, such as sharpening powder of carbon fiber mixed putty, particle collection efficiency 95.0% Pre-filter mounting of the company 2071 above is desirable.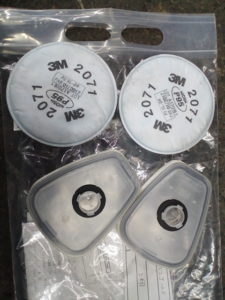 Adapter connecting the absorption can and 2071, but only those for a more severe working environment category 3, by combining these, it will be possible to make a series of gold coating work comfortable without cartridge recombination.