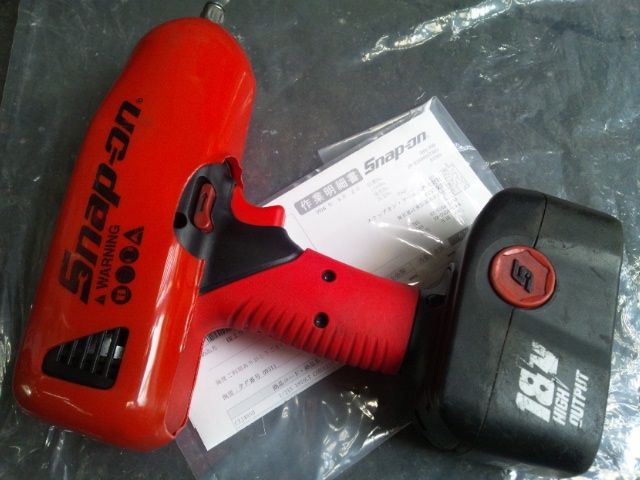 Snap-on electric impact wrench CTJ4850 recently began to feel extremely power-out
Repairing the snap-on power tool is a flat-rate system, which returns to your hand in the same state as the new one.
This repair was all new except for the battery and the reverse switch.
After about nine years of use, the repair cost is a little 10,000JPY.Considering that it can be used for another nine years, the price at the time of new product feels very cheap.Even if the battery price of consumables is included, it is less than 700JPY per month.
It's an old Ni-Cd battery, but it's cordless for ease of use.