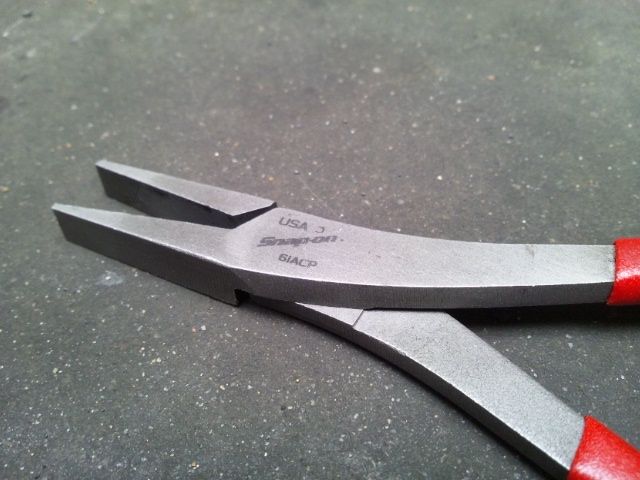 Pliers with a flat tip, commonly known as Duckbill.
It is effective in situations where the target width is wide and the work space is narrow, such as the inclusion of a clip-type hose band.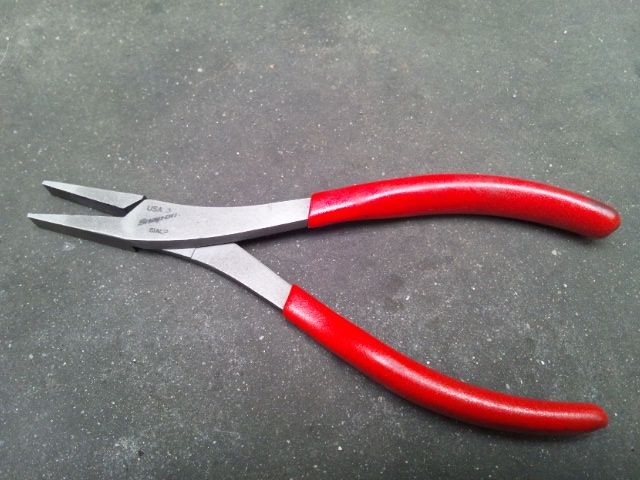 The cross-hatch inside the tip captures the object without sliding with a little force like a file.
For example, the installation of the C washer used to fix the brake lining.It is very beautiful lying.